Improve your processes with digitization and automation
and produce quickly, efficiently and with minimal costs.
Collection of any data from any machine or workplace, is a best base for effective digitization.
Focus on creating unique solutions for evaluating employee performance, collecting production data, and displaying the performance of certain processes. Almost all manufacturing companies need this key information. In addition, in today's growing demand for instant information, online production, employee and maintenance visibility, easy reporting is a must-have, making work easier and more efficient.
A company that does not feel the need for some degree of optimization - whether it is paper removal to achieve faster change management or data collection - to determine accurate performance, or record production for audit needs, may have a major problem in 2021 competitiveness!
Many companies therefore feel the need to have a quality tool for monitoring efficiency, productivity, having electronic documentation, and monitoring everything online.
We do things to fit internal processes and set conditions as much as possible, and it this case is our solution unique.
An art of Industrial Internet of Things (IIOT) which combine existing technology with knowledge from production, integrated into the sophisticated solution.
 The best complex solution for hand workplace and assembly.
Paperless office
Decrease of paper documents presence on workplace faster implementation of any document change. Online visualisation of valid documents keep workers up-to-date and eliminate mistakes. High resolution display with easy system access ensure always actual documents available through terminal. Display size starts from 10.1" up to 17.6" and are applicable almost for all workplaces.
Productivity monitoring
Each employee work at a different pace and with different quality. With SMBOX is possible to monitor and evaluate productivity of individuals, evaluate them according performance or determine their "most efficient" workplace. Showed information on display are always unique for every customer, because SMBOX is always tailor made according workplace needs, usage of special devices or any machine which is needed in production process.
Cloud compatibility
To whom who prefer to store data out of company server, we offer support to connect our SMBOX with Cloud. This kind of external storage become popular in last few years because of lower investment and easy accessibility from different locations.
Data collection
Smart solution for electronic data collection. Thanks resistive display can worker very fast and easily place commands to the warehouse, service, show latest drawings or working instructions from one place without wasting of time. Display recognize touch with gloves or pencil so it is very easy to implement it to different kind of working places.
Quality awareness
Thanks online visualisation and selection of workplace, machine or worker, it is very easy and fast to find the most influence impact on product quality.
Predictive maintenance
We are collecting information from machines, testing equipment, welders or other devices to predict potential issues which can effect production in case of failure. SMBOX guard smooth production and service have exact overview about maintenance.
Connectivity
SMBOX is able to get and utilize data from RFID tags & cards, barcode scanners, welders (e.g. Schunk), automatic test equipment (e.g. Weetech), attendance systems and other devices and machines which can transmit a signal.
Frequently asked questions
How can SMBOX improve efficiency?
Easy connection with standard ERP systems and other software bring smooth and fast implementation. Due to possibility to have unique solution working with your current systems is one of the biggest benefit, because you do not need any other software. SMBOX will be connected with current system by "bridge" so communication will be smooth in both directions.
What do you recommend for start?
At first is necessary to start with question: What we are expecting of digitization and where should be used at first + why?". If you are able to answer, should it be possible to start with definition of following steps. We offer you to analyze current status and propose the best way consists of small steps which will have big impact on close future.
What is digitization?
It is a proces of data transfer from physical form into the electronic form. Often connected with collecting data and using them for any particular purpose. For example: SMBOX is collecting data from hand workplace, transfer it into to database and then is online visible overview about all actions and workplaces.
What does SMBOX mean?
A abbreviation of SMart-BOX, something also called Smart-Art-Box, because very komplex and unique connectivity with a lot of machines or devices is really art of technology masterpiece.
How do you register pieces?
Thanks to the possibility of interconnection with various devices (e.g. Weetech tester, Schunk welder, various types of sensors and fixtures), the recording is performed automatically based on the signal from the device. Thanks to the obtained data, the product is evaluated as OK or NOK according to the individual setting of the given workplace.
Why change the status quo when it suits?
The goal is not change, but find the way to do things more effectively. To focus on key operations or production sites and thus limiting some kind of errors or losses (e.g. financial or personnel). In particular, it is necessary to properly analyze the process and have tailor-made solutions for nowadays used systems, as we do. Let's contact us for short discussion, you will see, that SMBOX is simply adaptable solution which can help to improve working environment from blue-collar to white-collar employees.
Is possible to see information online?
Thanks to the web-page-application it is possible to monitor online production status on mobile phone, TV screen or on a computer. Data is always up-to-date and thanks to digitization it is possible to perform reports and to evaluate the operations, equipment or even workers ... in just a few clicks.
What benefits can SMBOX bring?
The main benefit is improvement of working conditions, elimination of errors from out-of-date drawings, online monitoring of production and employees performance, calling the operator or mechanic, verification of the workflow (+ possibility of fast & simple training after document change), costs saving, efficiency increase, and many else.
Are we not planning to invest in digitization, what do you propose?
It is understandable that greater development investment needs to be well planned and therefore we offer digital audit opportunities as a preparation for investment planning and recommendations for the most appropriate solution. Digitization is a way to improve working conditions for employees and increase their efficiency and company competitiveness. We recommend to analyze everything thoroughly and do not rush! Rather to propose a precisely defined solution and wait for the release of budget, rather than choose the wrong direction and spend tens of millions without any improvement.
The best service from first contact.
Full service
The most important phase of digitization is decision to do something better. Always happens, that after implementation is contact between customer and implementer lost. In time when support is the most needed! We will be with you as need as possible.
Detailed training
During whole day training is the goal to focus on implemented solution introduction for all department to get fast feedback and answer the questions directly from employees.
Data evaluation
Collected data must be right evaluated by placing right questions. We are helping with results evaluation, because it is not possible to know everything, but it is important to know where to find answer.
Tailor made code
Due to variability and different requirements of customers, we are coding according request. So each solution is unique thanks to the specific requirements. Because the best solution is tailor made.
Knowledge ≠ magic
We are not magicians, we are well known and trained, therefore we can prepare you complex solution with SMBOX which brings the highest benefit.
The best solution suggestion
Detailed current status analysis is the key enter point to suggest the best further steps.
Subsidy programs and subsidies for entrepreneurs and companies
Operational Program Enterprise and Innovation for Competitiveness 2014-2020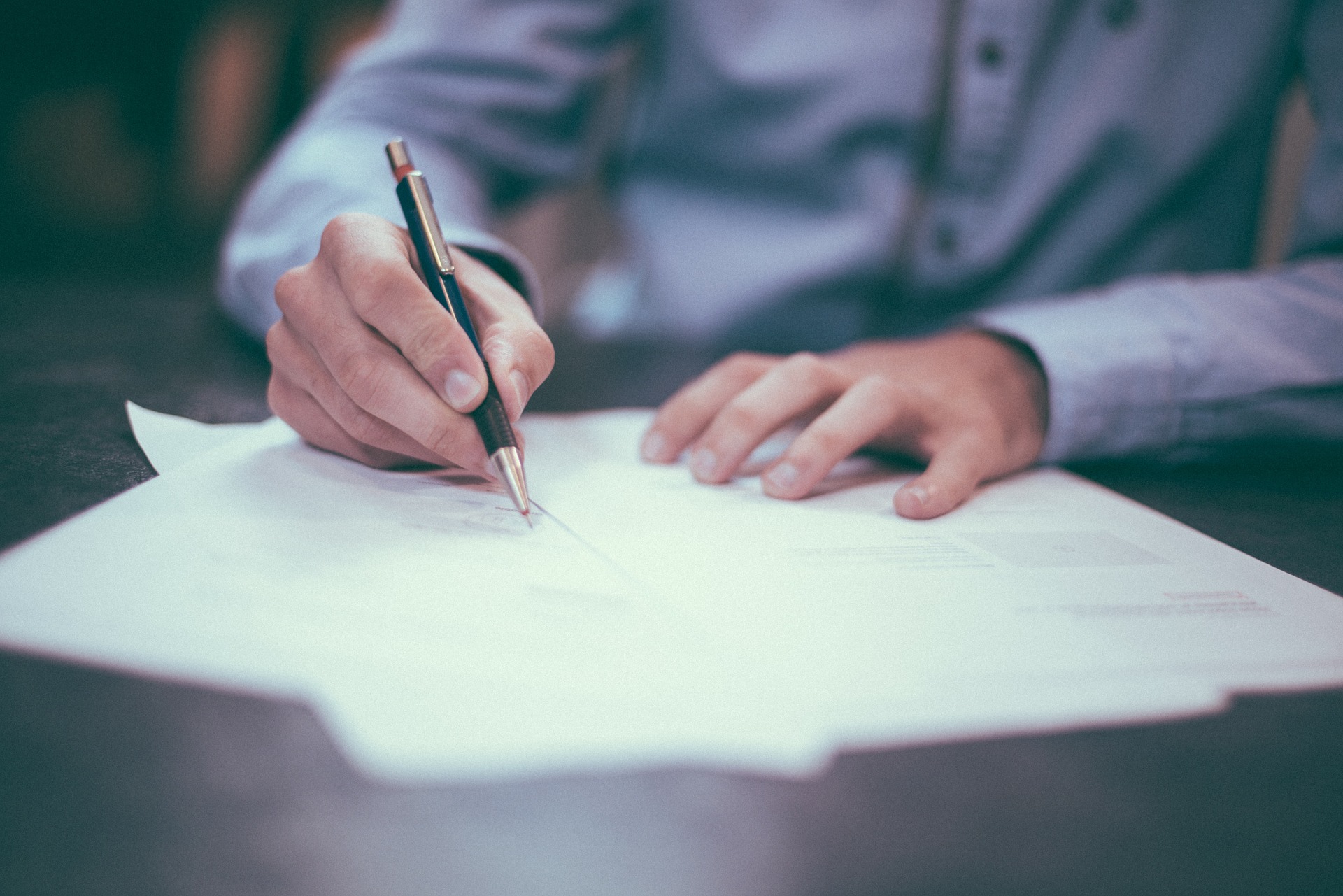 Digitization is strongly supported by the Government of the Czech Republic and therefore offers the possibility to cover installation costs with currently open grant programs. We cooperate with grant agencies that are able to use available grant resources.
If you are interested in our solution and would like to use some form of subsidy support, please contact us for more information.
After a common definition of your requirements, we will verify the possibilities of implementation and subsequently ensure contact with the most suitable grant agency.
installed SMBOXes since 2018
average efficiency increase